Best Architect, Interior Designer in Udaipur Mumbai | Municipal Architect, UIT Architect, Hotel Architect, Resort Architect
About
The Company
Best Architect, Interior Designer in Udaipur Mumbai | Municipal Architect, UIT Architect, Hotel Architect, Resort Architect
Established in the year 2002 at Mumbai (Maharashtra) India, we "Kapil Jain Architects" also having presence in Udaipur (Rajasthan). We have a design studio focusing primarily on the fields of Architecture, Interior Design & Project Management. Our energetic design team is led by Kapil Jain who has honours Degree in Architecture from Mumbai University. We are well-known service provider that is involved in rendering Architectural Services, Interior Designing Services, Structure Designing, Project Management, Municipal Liaisoning, Interior Turnkey Projects, etc. We provide our services in Maharashtra, Rajasthan, Gujarat & pan India. Offered services are flawlessly imparted in tune with the set international quality norms by our professionals who have wide experience in this field.
Keeping into consideration the requirements of clients, we offer customized solutions in a hassle freeway. Being a client centric company, we always try to offer effective services at client's end, so that we can get their optimum satisfaction. Proficient professionals of our team take extra care of client's ever-evolving requirements while rendering these services. In addition to this, we provide 2D, 3D and complete detailing for the projects. Under the supervision of Kapil Jain, we have attained a formidable position in the market, owing to the quality of our services.
Services
Architecture Designing
"Architecture is a field where you can convert virtuality to reality."
Architecture should evoke the spirit of the place, compliment the local style, and convey a timeless quality. We place emphasis on daylight and enjoyable indoor and open air places to meet. We view each new project as unique, to create a lasting memorable image. An Architect builds a Home, but of your Choice
Our Architecture services :
• Strategic Analysis of project brief
• Project feasibility study
• Vision proposal
• Site Analysis
• Context Study
• Architectural Design
• MEP Drawings
• Structural Design
• Material Research & Selection
• Specifications & Quantities
• Tender Documents
• Project Costing
• GFC'S
• Construction Supervision
• As Built Drawings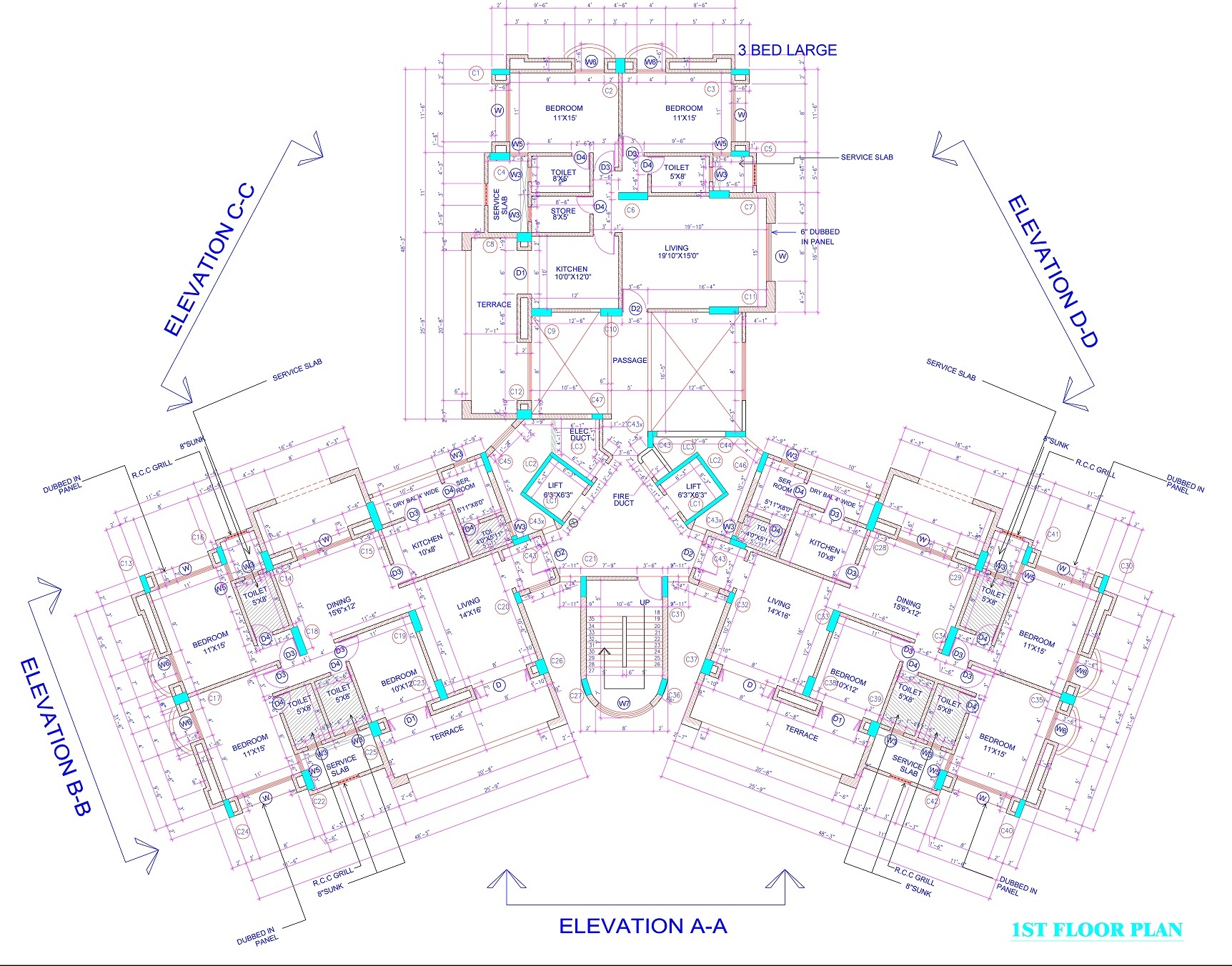 Interior Designing
We create interior environments as memorable experiences, with original, personal & thoughtful design aesthetics. Each project is a signature design, differentiated by architectural elements, finishes, furnishings, accessories, lighting and art to create style, image and an inviting ambience. Best Interior Designer in Udaipur & Mumbai.
Our Interior services
• Our Interior services :
• Strategic Analysis of project brief
• Vision proposal
• Site Analysis
• Measure Drawings
• Interior Design
• Material Research & Selection
• Specifications & Quantities
• Project Costing
• GFC'S
• Interior Supervision
• As Built Drawings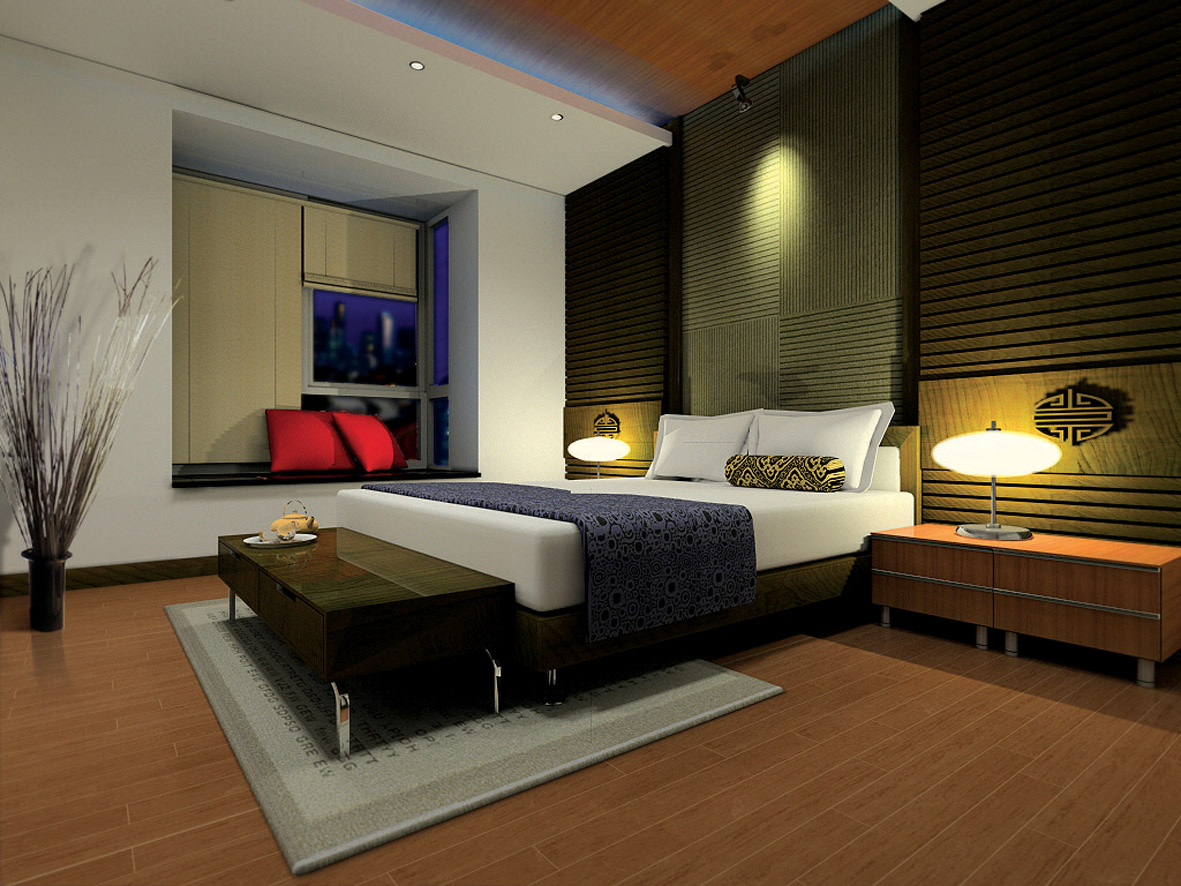 Structural Designing
We have very experienced Structural Designing Consultants, which makes honest efforts to provide our clients a professional service of uniform high quality providing imaginative and responsible approach to Engineering problems. The principal objective is to evolve Innovative and Cost Effective Solutions to problems encountered in Design and Construction Engineering fields and offer the most appropriate solutions to meet the client's specification. The firm offers total Engineering Design, Design and Construction Project Management Services including Design Management, Review of Design including Value Engineering, Continuous Technical Supervision at site for Quality Assurance and Progress Control and Contract Administration at all stages of works.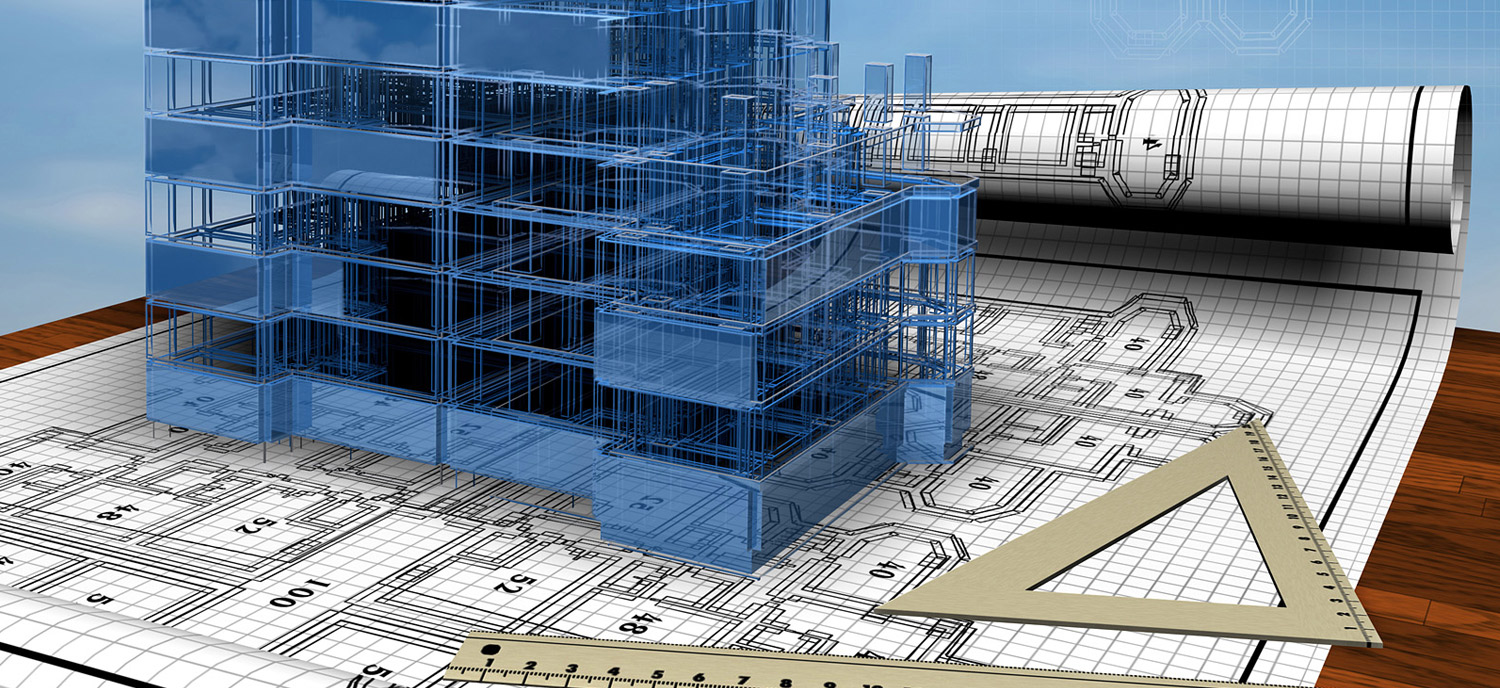 Project Management
Whether you are an owner, contractor or investor, you need to deal with a range of requirements during every phase of your construction project.
Kapil Jain Architects provides services encompassing all aspects of civil and interior projects from concept to completion including design development, procurement, construction management, documentation, testing, commissioning & handover for beneficial use. Our project management services provide you with comprehensive supervision, inspection and commissioning services for all types of projects – no matter the size or location.
We offer you extensive experience in all aspects of construction. As a result, we can help you reduce technical risks, prevent construction errors, control budgets and effectively keep your construction project within the planned schedule. Plus, we can help you meet all applicable requirements, whether they are regulatory, voluntary or client based.
Project Management Process During Execution of the Project
• Design Review & Co-ordination
• Planning & Scheduling
• Analysis of Bid Documents
• Tendering and Analysis
• Assistance in Decision Making
• Project Coordination during Execution
• Quality Control
• Cost Control
• Post Construction / Closure.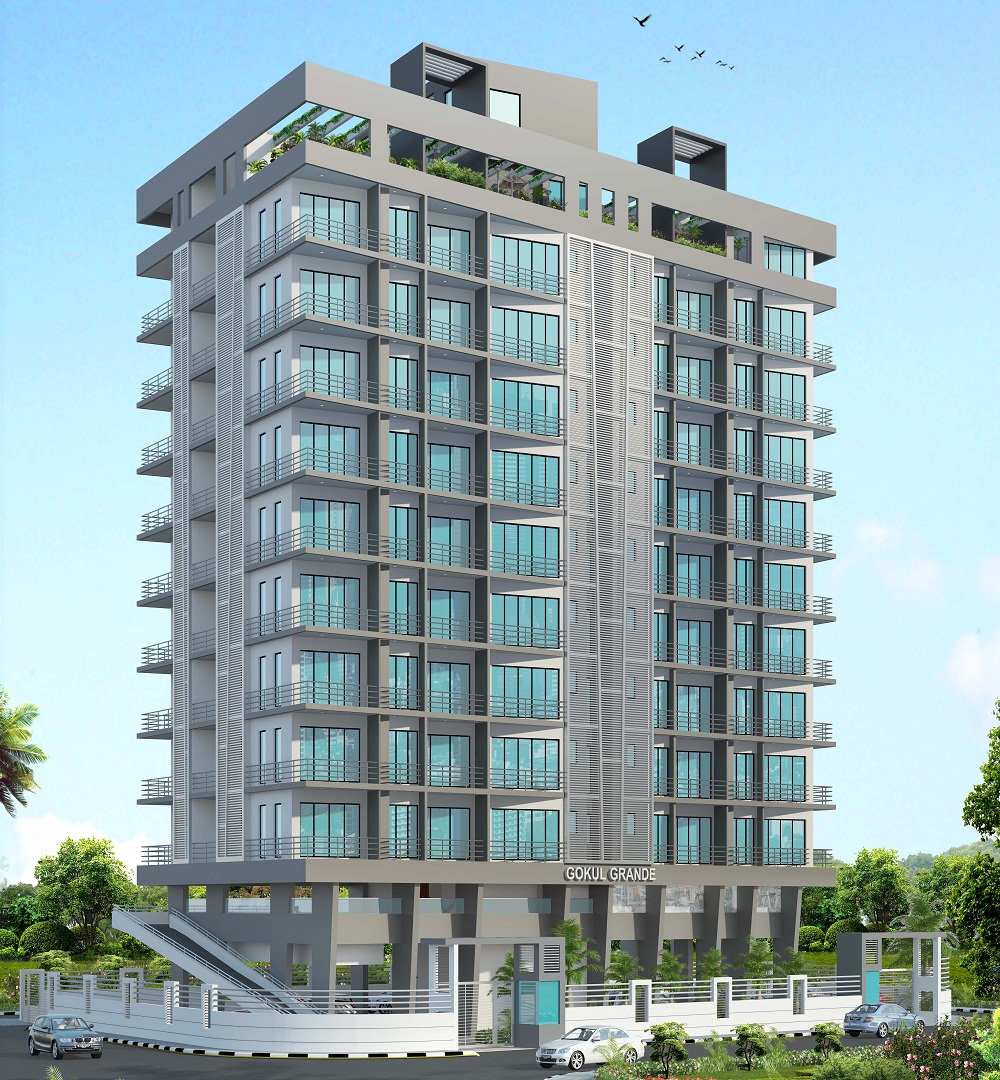 Municipal Liaisoning
• We are a reputed firm, engaged in offering effective and reliable service like Liaison with All Regulatory Agents. We do Liaisoning work for obtaining all necessary permissions and approvals to be taken from Statutory Authorities / Municipal Corporation viz. MCGM (BMC), CIDCO, NMMC, TMC, MAHADA, NAGAR NIGAM, UIT etc. for the projects.
• Coordinate with Revenue Authorities viz. Talathi office, Sub-registrar office, City Survey office, TNBA, TILR, Tahasildar Office.
• Visiting various dept. like Mantralaya UD Dept, Revenue Dept, Fire Department and Education Dept. for approvals and other related work.
• Co-ordination with all Internal & External departments and all other consultants.
• Preparing all types of Municipal Drawings.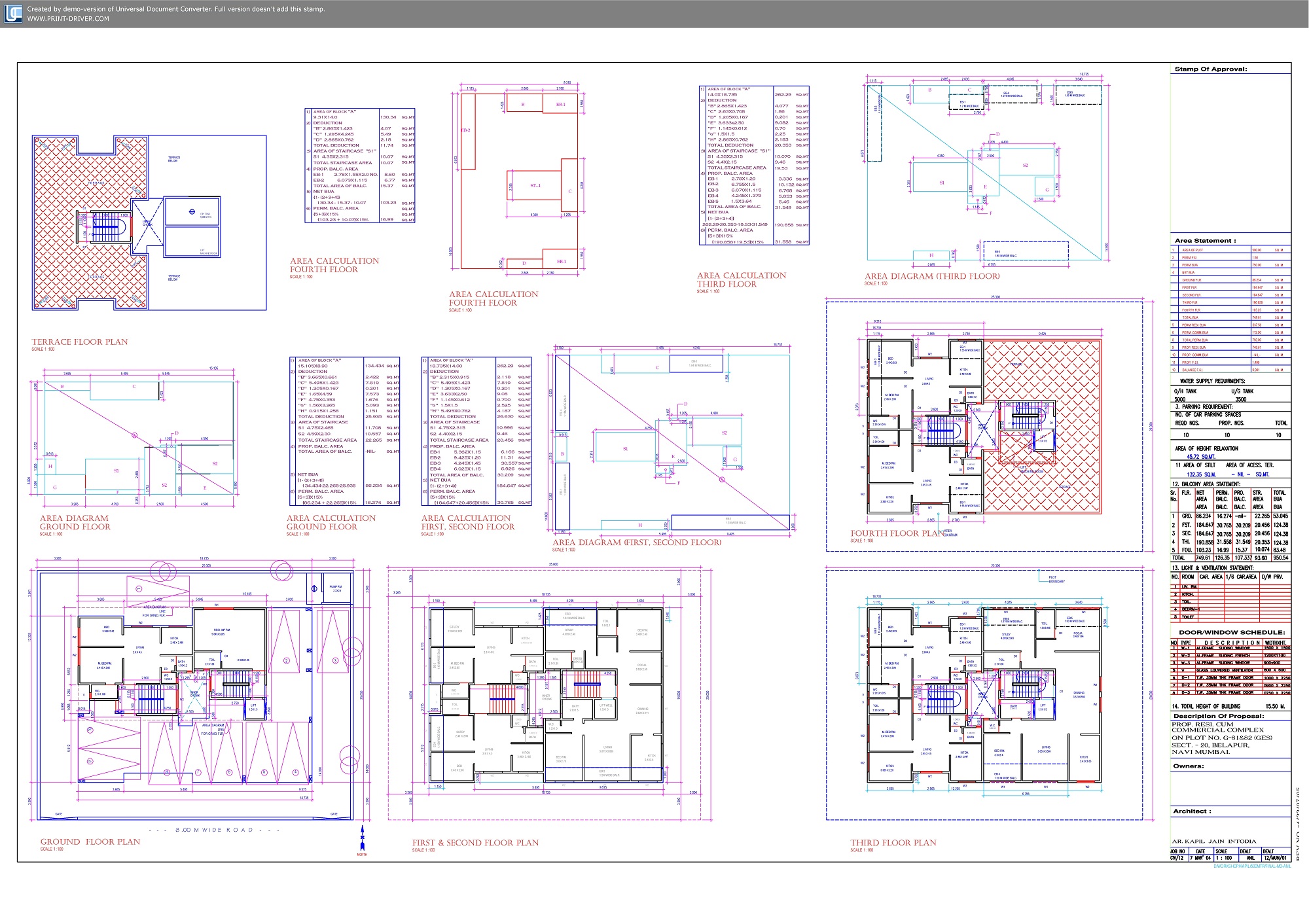 Work Process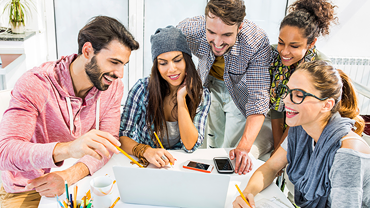 (1) Discuss
In this phase, Architects spend time gathering information to help them understand the neighborhood, the site, the users of the building, any existing buildings. Typically this means taking photographs, sketching, and interviewing the client. It's also valuable to collect information on the natural environment, so architects may gather data on the path of the sun around the site, the direction of the wind, the climate, as well as what types of plants are currently growing around the site.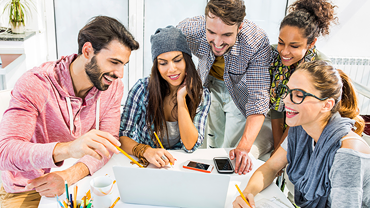 (2) Creative Concept
During this stage of the process, architects may begin sketching or making diagrams to help them understand how all the data and information they've collected may impact the design of the building. These early drawings - which may include bubble diagrams, for example, will help the architects document their ideas, because it's likely the solution will change as they go along.
At this stage in the design process, architects will create drawings with specific solutions to be shown to the client. Schematic drawings, as these are typically called, help illustrate the big ideas and space requirements of the project. Schematic drawings usually do not include dimensions or other construction-related notes.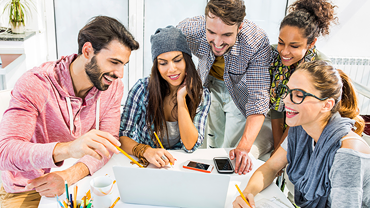 (3) 2D and 3D Modeling
During this phase of the architectural design process, we will take the information we've gathered from the client and through our field surveys to create two to three design options for your consideration. We will generally present these options in the form of sketches, so you can visualize the different routes your project could take.
We will also attach a rough cost estimate to each option to aid you in selecting a design that meets both your aesthetic preferences and budget requirements. You will also have the opportunity to request any modifications you'd like us to make to your preferred design. Once you have selected a design option that best suits your needs, we will begin the process of refining the design during the Design Development phase.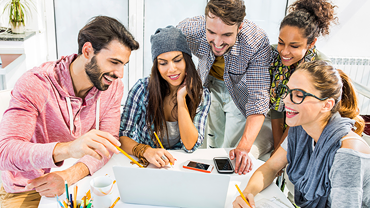 (4) Happy Client
The precise details of the building will determined over several months while the firm is developing a set of construction drawings and specifications - called construction documents - which will be part of the legal contract between the architect and client. These construction documents will be used by the contractor to construct the building.
How to find us
If you want to reach out to us, you can visit our office, call us, email us or fill in the contact form below, and we'll be happy to answer your query!!!
Mumbai Office
B-23, 2ND FLOOR, DATTANI CENTRE, ABOVE JAIN SWEETS, KANDIVALI (EAST), MUMBAI - 400101
Udaipur Office
120, Ground Floor, Lodha Complex, Court Choraha, Udaipur 313001 (Raj.)
Call Us
+91-9414166959
Email
Mumbai Office
Udaipur Office